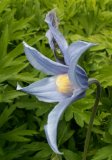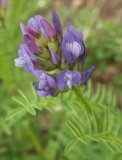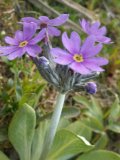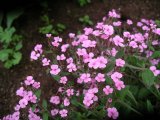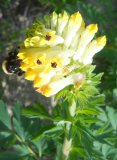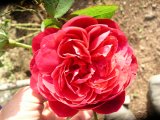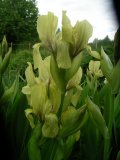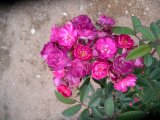 Thlaspi.com - your garden journal
We, the authors of the site, have a fairly large collection of plants. It gradually became clear that when there are a lot of plants, it is easy to lose them, forget the name of the species or variety, any other important or just interesting information about them. There was a desire to organize information, combine it with photographs, be able to easily edit without endlessly rewriting all new lists of plants, and quickly search for information about their plants. This is how this site appeared.
Why do you need an online garden journal?
In principle, everything can be written on paper. Plant catalog, plant purchase catalog, notes on agrotechnics, work calendar, work plan, notes, what has been done. Separately, notes - just a garden diary (for a year, for example): weather anomalies, the first flowering of some plants (and where to insert a photo?), Etc. That is, a bunch of notebooks, notebooks, photos on a computer, saved links from good resources, also partly in files on the computer, partly in bookmarks in the browser, on pages in social networks. It is very fragmented, something is forgotten, something is lost.
Benefits of a garden page on the site :
It is very difficult to find something quickly in these paper records, on the site you can enter a word in the search line (name of the plant, source of receipt, year of planting, etc.) and if the data is entered into the database correctly, we get the result.
The very database of your plants will be arranged like an Excel table. That is, many rows with plants and columns with signs that are relevant to you - some have already been set, some you can set yourself .
You can also make a selection according to some criterion. If the garden, the collection is large - this is a very urgent task. You can have some statistics. If we sow a lot - see how it sprouts, for example, depending on the origin of the seeds.
Placement of photos. Photos can be attached to the page of the plant, then you will not mix it up. It is especially important if we collect varieties, it is easier to confuse here .
You can divide the collection into groups according to different criteria, again make selections. For example, there is a function of creating "beds" in the garden. That is, somehow name and describe all your mixborders, slides, beds, etc., and when we enter the plant into the database, we immediately indicate where it grows. When transplanting, we correct .
Communication. Unlike everything offline, you can chat, brag, share experiences, upload photos or post notes (you can not share all this and do it only for yourself). That is, in fact, the same social network, but according to interests .
Communication is possible using private messages or in discussions on the forum.
There is a notebook where you can write small notes for yourself, reminders, add links, useful quotes from books and the Internet.
Planner - garden calendar. You can draw up a work plan for yourself for the required period and set reminders of impending business.
It is also possible to exchange, sell and buy plants from other users of the site. For this there is an exchange (bulletin board)
All the information you enter is stored on the server, respectively, you can work from different computers or a smartphone (which is convenient, by the way, when photographing - if there is Internet in the garden, you can immediately link the photo to the plant page, as long as you are firmly sure of its varietal affiliation)
Please read the section with instructions for using the various functions of the site. It can be difficult to figure it out at first, because the system is complex, gives many possibilities, it is impossible to simplify it. We recommend that you master the various functions of the site gradually, one by one, the site administrator is also always ready to help, and moreover, he will be very happy with suggestions for improving, adjusting the site or adding new functions. Be sure to participate in the proposed polls on this topic, write to the administrator